The Object > Accessory window is an alternative to the Identification window for objects that are not part of your collection, but are accessories to an object. For example, a stand for an object.
It is a good idea to create a separate procedural status for accessory records, so they can easily be identified as not being part of your main collection.
You can link the object the accessory is used for in the Related Object table. When you add the related object, it gets updated too.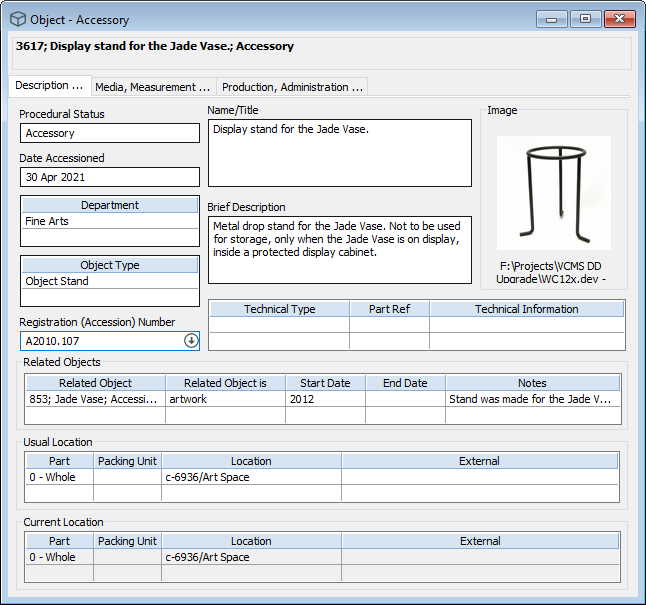 The Accessory window with a record of a display stand for a vase. The Vase's object record is linked in the Related Objects table.